Dome Consulting
Banking and Financial IT Consultancy
Dome Consulting is a company specialised in the banking and financial IT consultancy based in Brussels, in Belgium. Our company is directed by Mr. Alain Kunnen, a Belgian businessman and consultant whose field of expertise is the association between the IT and the financial world.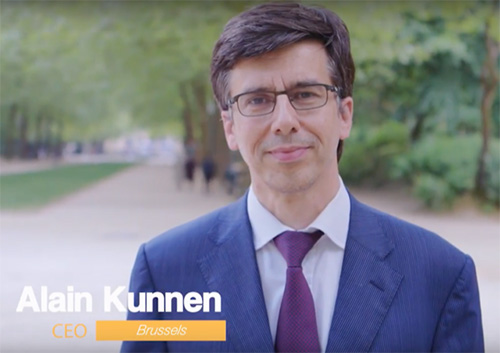 Dome Consulting, financial IT consultancy experts for many years
The strength of Dome Consulting, our company specialised in the financial and banking information technologies consultancy, is that it reunites high level consultants previously working for many years in the banking or financial industry. Mr. Alain Kunnen himself has been working as a consultant from 1997 to 2015 and has therefore a strong expertise in this field of activities.
This perfect combination between a deep business knowledge in all the banking departments and a significant level of technical expertise in dedicated integration technologies makes of Dome Consulting a key actor of the sector.
Alain Kunnen's professional background
Mr. Alain Kunnen is the founder of Dome Consulting, our management company dedicated to the banking and financial sectors, but he is also the founder of other companies in this business scope:
CEO of Satisco International Holding (SIH) which is a Luxembourgish holding that regroups experts of IT integration and that aims to acquire other companies that have developed a high degree of quality in delivery services related to integration technologies. Its working area mainly concerns the Benelux but can also cover other countries in Europe.
Founder – CEO of Satisco (part of SIH), a company that helps other firms to define and optimise their IT and architecture solutions through consultancy. Its working area mainly concerns the Benelux but also covers France and Switzerland.
CEO of Sorinfa (part of SIH), a consultancy company positioned as an advisory actor in the API Economy world.
Thanks to all these functions Mr. Alain Kunnen is assuming, he has developed an undeniable expertise as a company leader. Therefore, he is capable of managing an entire company, assigning definite roles to everyone, and of leading people through a common project from its beginning to its achievement.
Dome Consulting is also evaluating opportunities outside Europe in different sectors where professional IT skills and business relationships can help to develop local activities.
Dome Consulting is currently already working on public projects and is seeking for partnerships with local consulting firms. Our company also provides advice to European companies that aim to develop themselves abroad.
Interested in banking & financial IT consultancy? Don't hesitate to contact us!
If you are looking for some additional information about our services, or if you want to solicitate our expertise, feel free to contact us by filling out the form below. Dome Consulting experts will be pleased to answer every question you have and will help you in all your efforts to prosper in the banking or financial sector through IT integration.
Dome Consulting
Avenue Louise n° 149/24
1050 Brussels
Belgium
Tél. : +32 (0)486 03 81 08

Legal information
VAT : BE-0872.759.181